It was probably ten years ago that we bought this nutshell pram from Eric Dow in Brooklin, Maine. It has given us a lot of joy. All our grandkids have learned to row aboard it. I am doing a little bit of a refit since the paint looks "below our standard."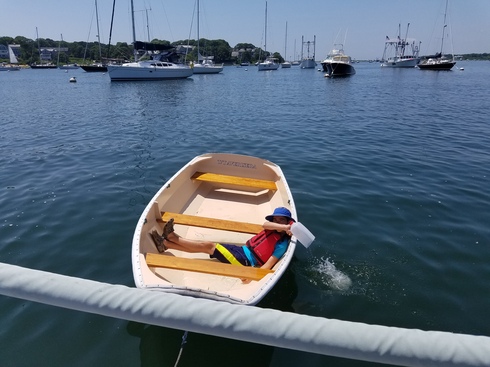 Some kid keeps following us around. He's always a help. Here he is bailing the Nutshell. Good fellow! Later, I went for a sail and let him ride in the pram as we sailed... er... drifted in Nantucket Sound.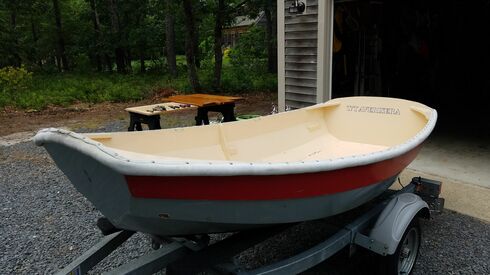 I have removed the thwarts and sanded the inside. We use Interlux Bristol Beige paint.
Grandma has her garden and gramps his boats. An orderly life.