Mid-January 2018, Norm sailed in a US Sailing Assoc Bareboat Instructor Qualification Course and snapped a couple of images of the local scene. Yes, he passed the qualification.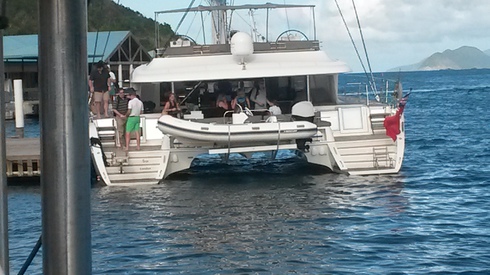 A big British catamaran is loading charter guests at American Yacht Harbour in Red Hook, St Thomas. The white shirts and green shorts are a nice livery for the crew.
The view from the water at Secret Harbour resort. We did anchor practice and had lunch here.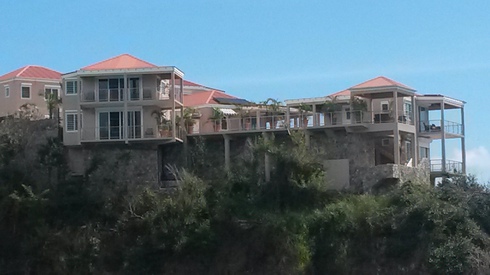 A beautiful home with an impressive stone foundation adjacent to the resort. Nice anchorage.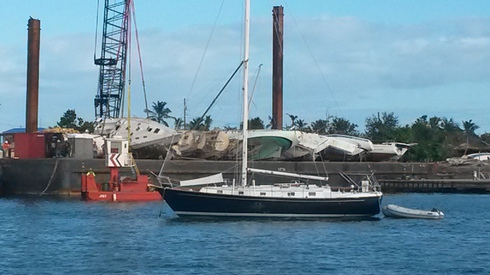 Hurricane destruction. Boats loaded off the beaches in St John onto a barge and carried to Red Hook for demolition. Each boat has a number. We saw numbers in the 60s and there is still a lot more work to do. Some boats a very nice looking. Others appear to be old derelicts finally being removed.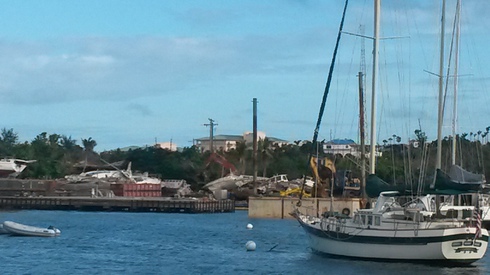 Another view of the same pile of old boats being demolished.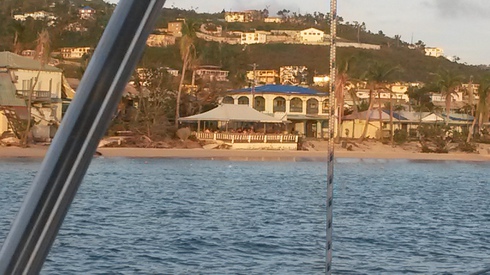 A couple of beach bars at Lindberg Bay which is near the airport. This area got hit hard by Irma and Maria losing a lot of beach sand. A beautiful anchorage.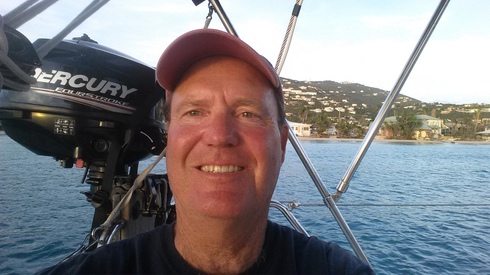 Fearless Leader?
Cowpet Bay, East End of St Thomas