Moving Aboard?
Thumper thumps. Water in tank. Berth cushions and decorative pillows installed. Surplus tools and fittings removed. Must be about done. The morning temperatures are around 40 at sunrise and above 50 at early afternoon. Chilly for cruising but we'll work something into the plan.
Some pictures of where we are now. We are in Wychmere Harbor in Harwichport, MA. It is a beautiful harbor serviced by an outstanding boat yard. We have enjoyed working on the boat each day we can. A very nice place in which to busy ourselves with sailboat projects.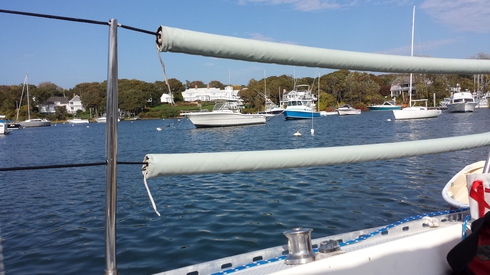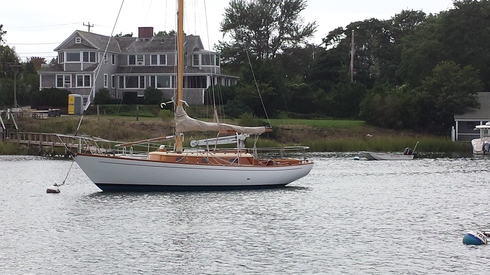 Pretty views of Wychmere Harbor in the Fall of 2016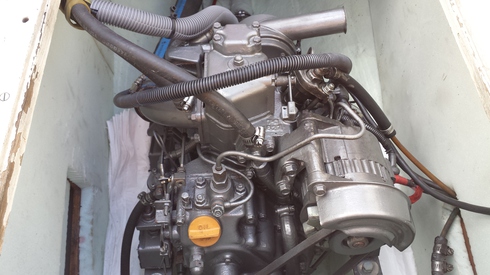 The Boom-Boom Room and Thumper got a redecorating, too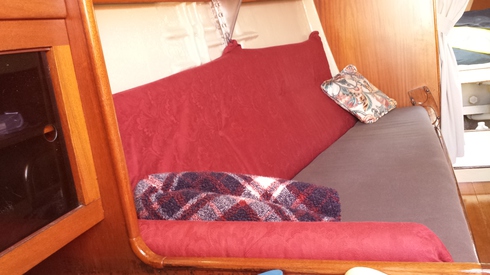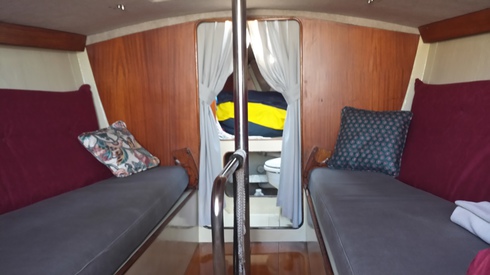 The pretty interior finishing is all thanks to Elizabeth!